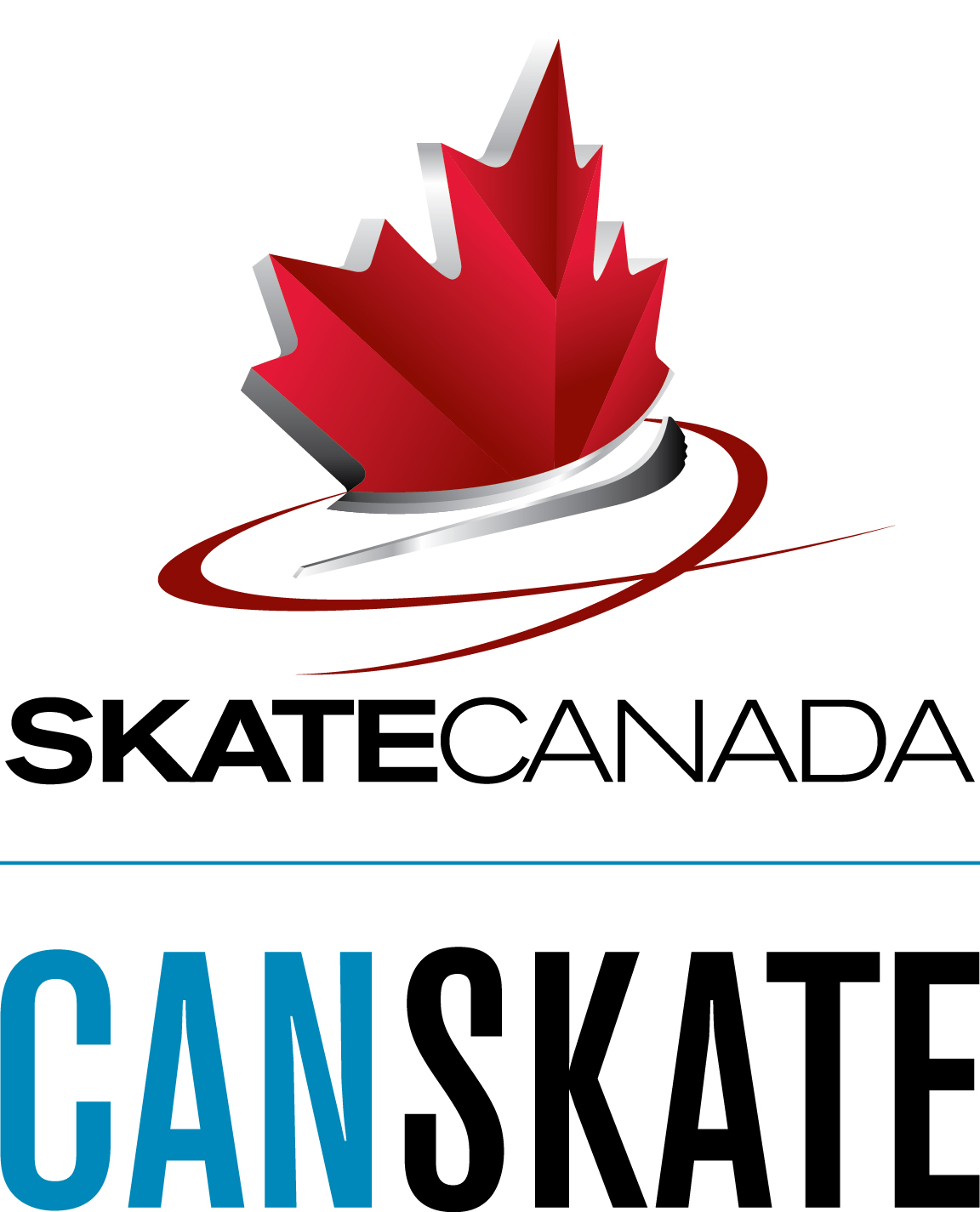 CanSkate is Skate Canada's flagship learn-to-skate program for beginners of all ages that teaches fundamental movements (go forward, go backward, stop, turn, spin and jump) and basic skills. The program is set up in seven stages. The CanSkate program emphasizes fun and continuous movement and is taught in a group lesson format. CanSkate is taught by Skate Canada Professional Coaches and assisted by trained Program Assistants. Awards and incentives are used to motivate skaters to achieve and develop their skills as well as to keep interest high. CanSkate is a feeder program to all other Skate Canada programs, but is not a pre-requisite.
The final, optional enrichment Stage 7 (pre-preliminary) of the CanSkate program is a transitional stage that serves as a bridge from CanSkate to the STARSkate Program, the core figure skating program of Skate Canada. It introduces many figure skating skills that are included in the Preliminary level tests. Skaters who complete Stage 7 are well on their way to taking their first Skate Canada figure skating test.
The average number of skaters on the ice during a CanSkate program is 60 (this is on a North American sized-arena). The exact number will vary depending on a number of variables: size of club, number of professional coaches, amount of ice time. Our clubs are required to provide at least 10-minutes of professional instruction to each group of children (generally about 10 children per group). Therefore, if there were 60 minutes of ice time and only one professional coach, 60 skaters would be the maximum for that CanSkate session.
PROGRAM STRUCTURE, AWARDS AND INCENTIVES: The CanSkate program is structured in a grid-format, consisting of the development of six fundamental movements: GO forward, GO backwards, STOP, TURN, SPIN and JUMP organized in six stages of learning, with an optional 7th level for skaters wishing to progress into figure skating. The skills are arranged in progressions, from very simple to the more complex. Each stage has a primary focus. Once the skills on each stage are mastered, a badge is awarded. The names of the badges are:
Stage 1 Balance,
Stage 2 Glide Forward,
Stage 3 Glide Backward,
Stage 4 Edges,
Stage 5 Power,
Stage 6 Speed
Stage 7 Pre-Preliminary.
Completing the entire fundamental movement, "STOP" for example, will earn them the STOP badge.
Skate Canada has produced a series of awards and incentives which coaches are to use to reward participation and effort. Clubs may also choose to distribute additional incentives such as ribbons, additional colouring sheets, hand stamps, their own stickers and special treats for different occasions - the possibilities are endless.
At the bottom of each Stage is a series of optional challenge skills. The challenge is in the learning and performing of these skills for fun. They can also be used to identify talented skaters.