News
NO SKATING
posted Feb 14, 2019, 11:03 AM

SKATING IS CANCELLED MONDAY FEBRUARY 18TH

DUE TO FAMILY DAY HOLIDAY!

ENJOY YOUR DAY OFF!

YEAR END ICE SHOW
posted Feb 13, 2019, 9:15 AM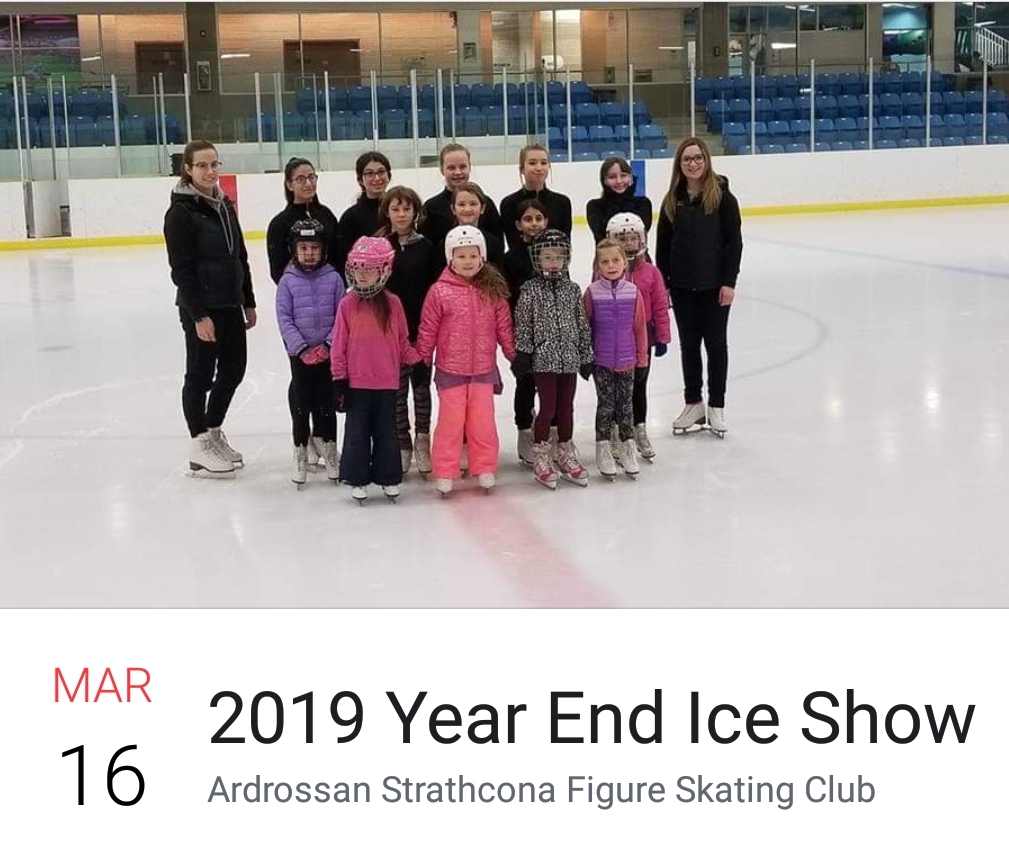 ASFSC is pleased to announce that we will be holding an ICE SHOW for ALL of our skaters on Saturday March 16 at SOC (Strathcona Olympiette Centre) by Fultonvale School.
As our skating season winds to a close at the end of March, we would like ALL of our skaters to come and showcase their accomplishments to their families and friends.
There will be all levels of skaters:
CanPower
PreCanSkate
CanSkate
PreStarSkate
StarSkate
Plus 2 special Synchro performancesWhile we are still working out the details, we wanted to ensure all of our skaters knew about the date and time.
We are trying to make this as fun and easy as possible for everyone!Details are as follows:
Costumes

will be simple and will be provided to all skaters in CanSkate programs
STARSkaters will be wearing their skating dresses

Cost - no fee to attend or participate
Date March 16
Time for Show will start at 11 AM
Arrival time TBD (about 30 minutes before the show)
The Ice show will be done by 12:15PM at the latest
SPONSORSHIP FOR CLUB JACKETS
posted Jan 17, 2019, 1:26 PM
This year we reached out to a few sponsors to provide the funds for club jackets!
We would like to give special thanks to the following:
Strathcona County
Bioneutra
Sherwood Buick
Orion Millwright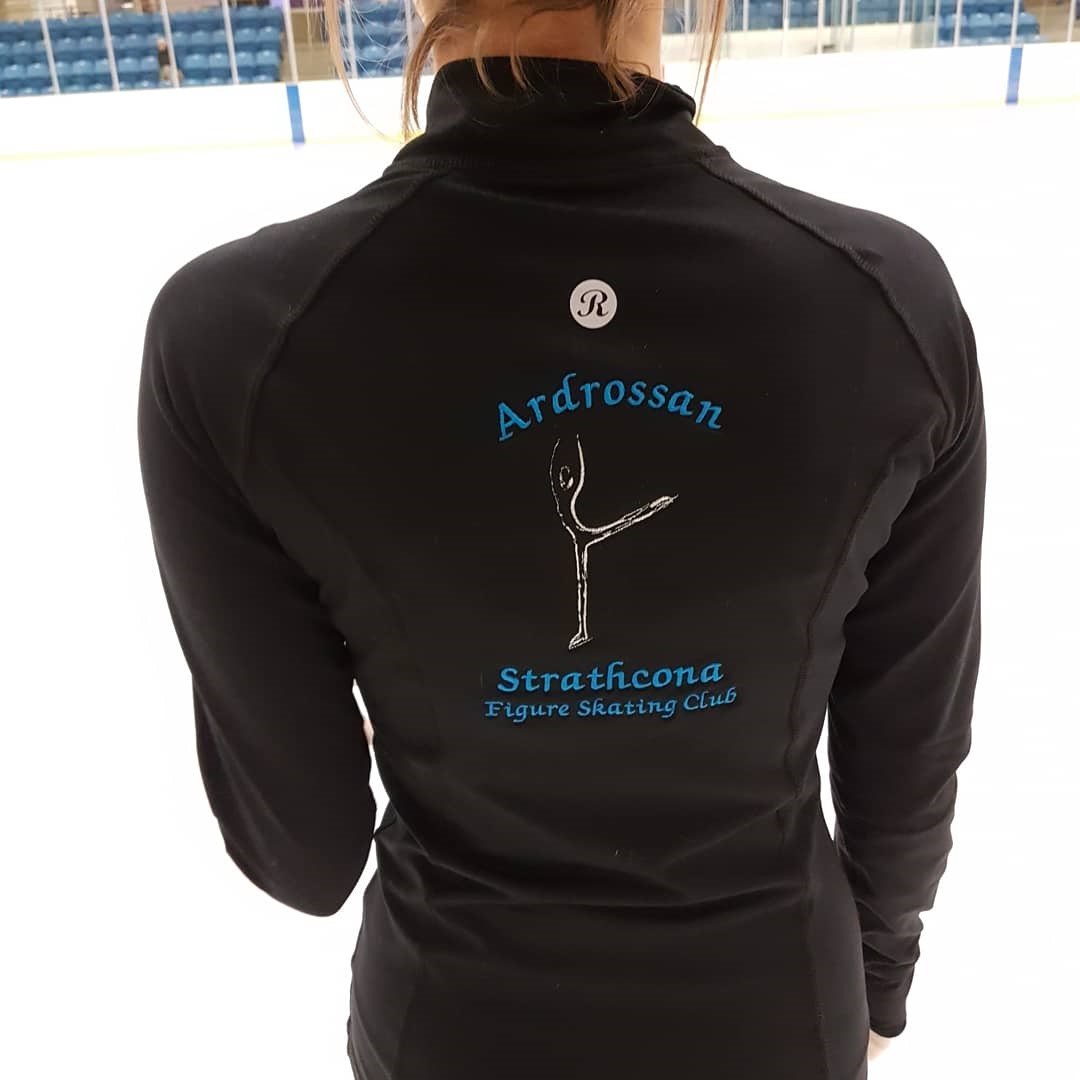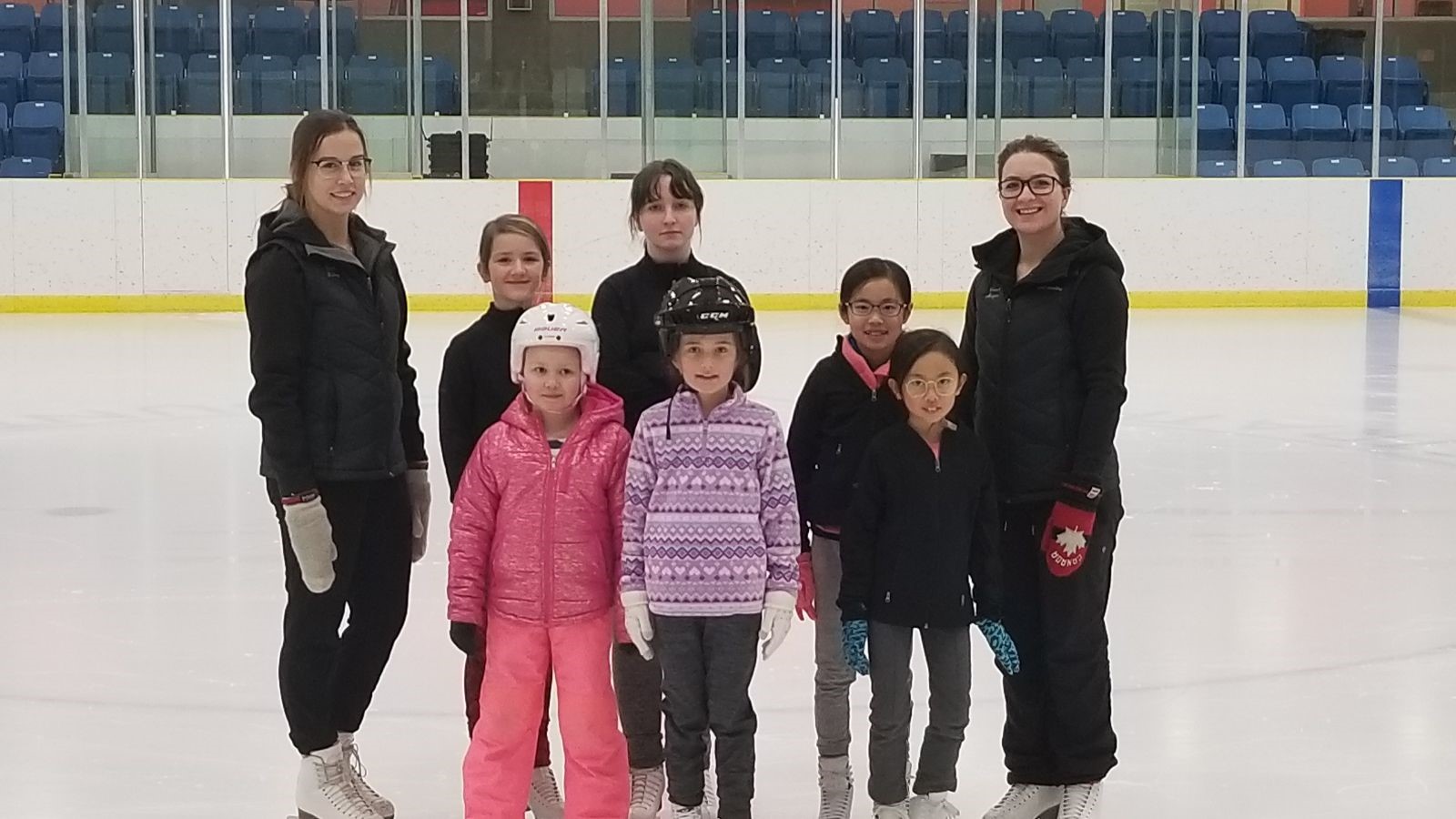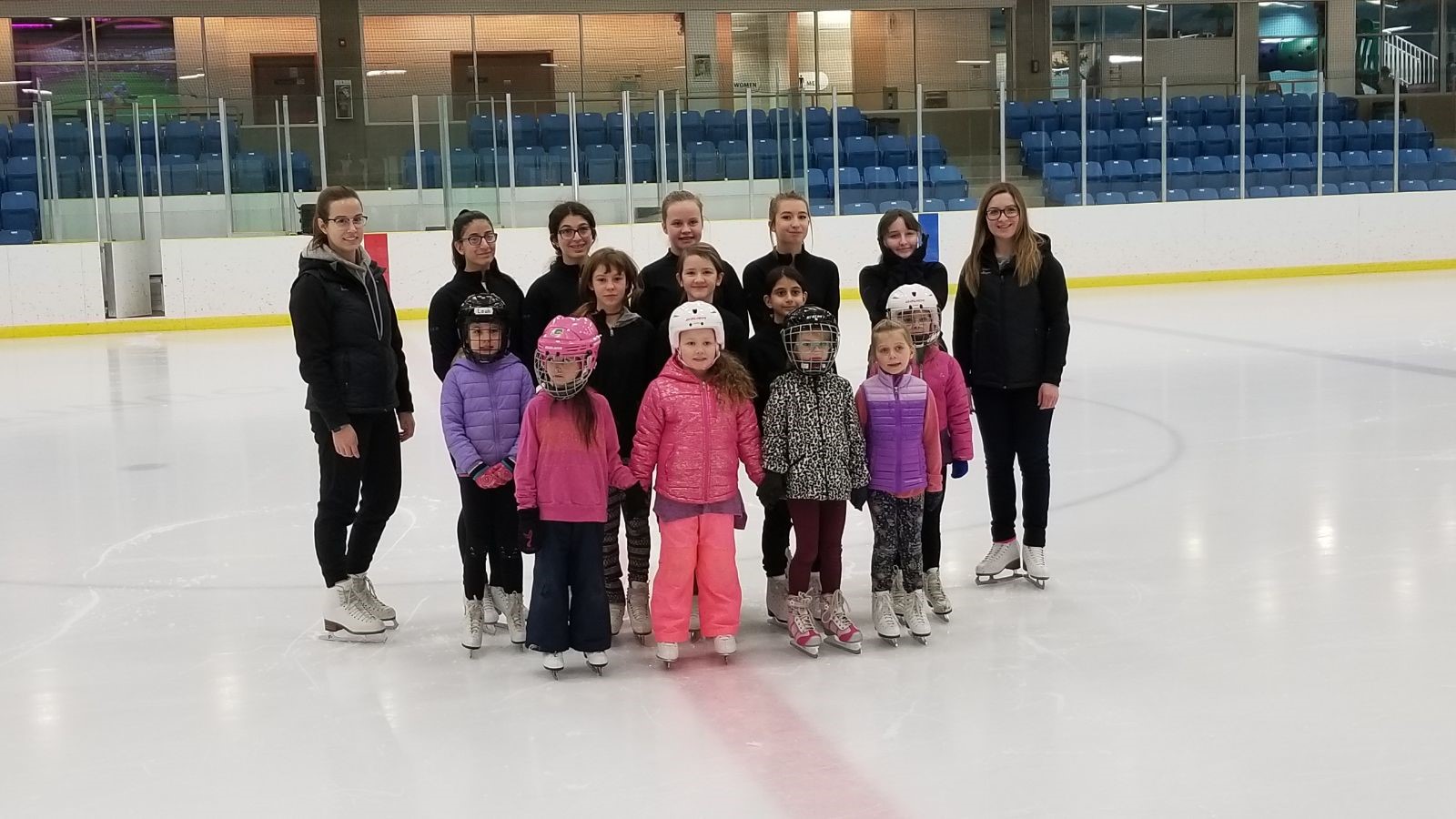 AMA TRAVEL VOUCHER RAFFLE
posted Jan 12, 2019, 11:36 AM
We have raffle tickets to sell as a fundraiser for the club.
Draw date will be at our Ice Show March 16th.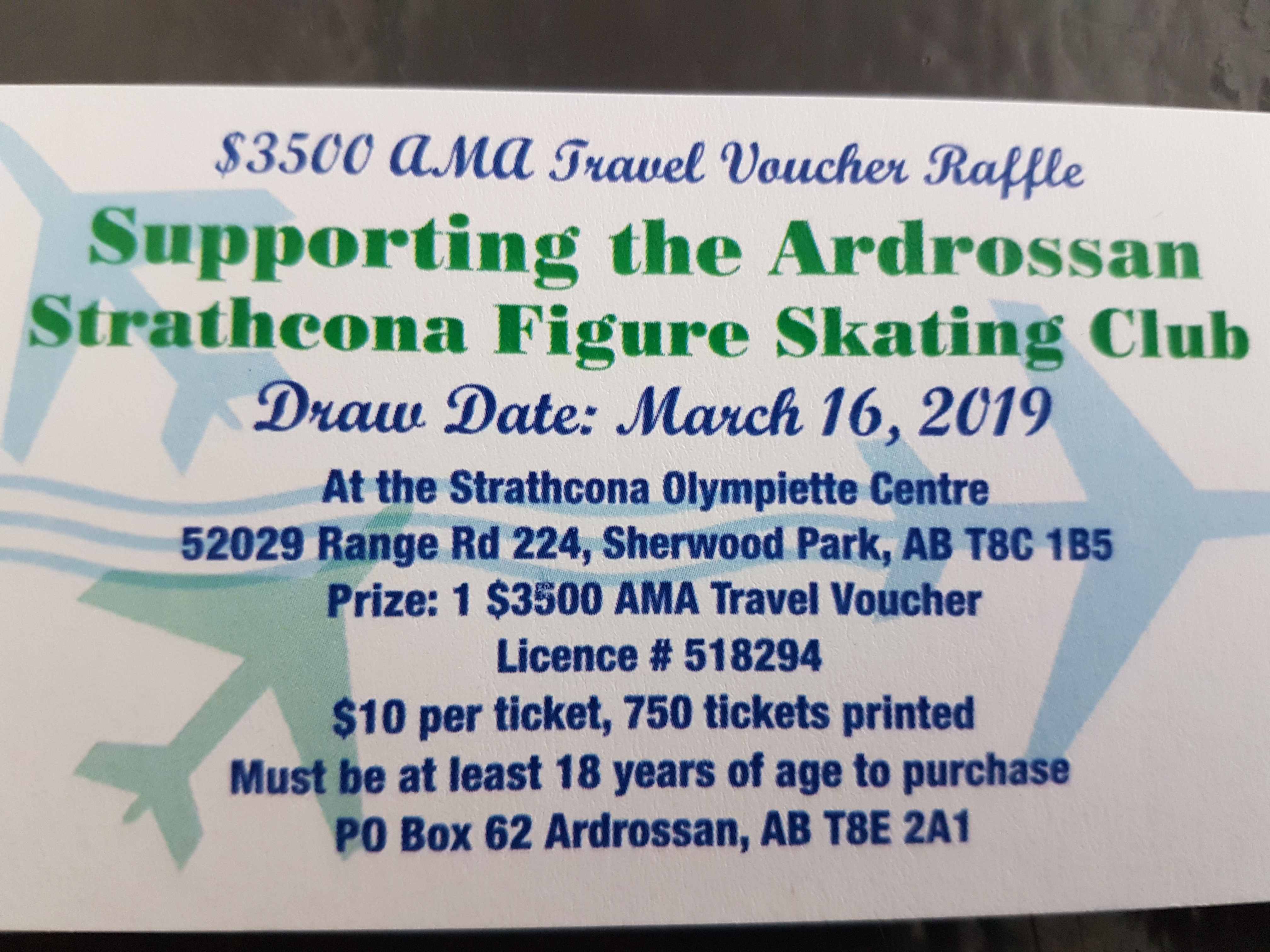 WELCOME BACK
posted Jan 2, 2019, 9:08 AM
Starskate tonight (Wednesday Jan 2nd) 6-8:15pm
Regular skating on Friday & Saturday
Winter Programs:
PreSTARSkate Winter Wednesdays Session Starts January 2nd,
PreSTARSkate, Canskate, PreCanskate, CanPower & PreCanPower Winter Monday Session Starts January 7th,
Canskate, PreCanskate Winter Wednesday Session Starts January 9th,

PreCanskate & Canskate Winter Friday session starts January 11th