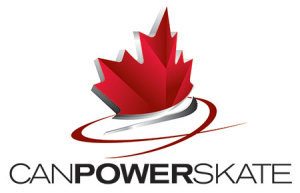 PreCanPower is Skate Canada's Flagship learn-to-skate program designed for the hockey or ringette enthusiast! CanPowerSkate's Pre-Power is designed for young skaters approximately four to six years of age who can stand up on skates and move forward (shuffle, walk or glide) who may not be ready for CanPowerSkate Level 1. Pre-Power helps develop basic skating abilities in a power skating-specific environment, including balance skills, forward and backward skating, stopping, turning and agility skills. In their fun 30 minute session, professional, certified coaches assisted by trained, volunteer Program Assistants use fun music, brightly coloured teaching aids, hockey sticks and pucks, bubbles, games and hoola hoops to motivate and inspire skating! Skaters earn ribbons and other incentives as they learn fundamental skating skills. The curriculum is presented in three progressive levels complete with its own awards to encourage participation and motivate skaters. Pre-Power has been designed to run concurrently with CanSkate sessions.
Equipment required: All participants are required to wear a CSA approved hockey helmet (cage optional) and Stick, Gloves and hockey skates are Mandatory. We suggest mittens or hockey gloves, splash or snow pants, and layers with a warm sweater or coat. Full hockey gear is not required but if your skater wants to dress like a pro, jerseys are welcome!
Note: This is a 10 week session.
ALL CLASSES ARE SUBJECT TO CANCELLATION IF MINIMUM CLASS SIZES ARE NOT MET!